What's New
---
Boot Sale!
Great discount prices on clearance boots!
---
2013 Sorel boots now in stock!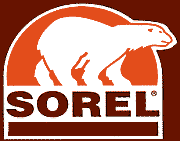 | Sorel men's boots |
| Sorel women's boots |
| Sorel kid's boots |
| Sorel replacement liners |
---
Bucher SLOPMASTER TANDEM TINSEL
---
NEW!
Musky Pro Starter Kits
Our guides selected 3 great tackle packages to get you started!
---
Check out the new musky lures by
---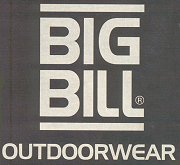 BIG BILL wool clothing
---


New Columbia men's &
women's footwear now in stock!
---
Fly Fishing Department
great products & great prices!!
---
There is always a new
fishing report
under Fishing With The Guides
by George Langley

---
Baffin boots
---

The biggest & most complete musky tackle department servicing the world's largest inland chain of lakes can be found within our showroom. We provide not only every piece of musky fishing gear you will ever need, but the knowledge of how to use it most successfully! Our online catalog of musky baits offers the finest selection around!
Bucher Tackle
Mepps Lures
Musky Innovations Tackle
Musky Magic Tackle
Musky Mania Tackle
Musky Safari Tackle
Rizzo Tackle
Shumway Tackle
Smity Tackle
Suick Lure Company

Our fly fishing department is second to none in northern Wisconsin! We have a great selection of fly rods and reels, fly lines and leaders, nets, vests and more. We will be glad to put fly "kits" together for you in any price range. Call us for more information or to discuss any aspect of fly fishing with our staff of avid fly fishermen.

We provide guiding services for fishing and hunting in the Vilas County, northern Oneida County and Eastern Forest County areas. Eagle Sports is the headquarters for the Eagle River Guides Association and has been in the guide business for over twenty years.

EAGLE SPORTS CENTER
702 Wall Street - P.O. Box 367
Eagle River, WI 54521
(715) 479-8804 - Fax: (715) 479-2755
fishing@eaglesportscenter.com

Cross Country Ski and Snowshoe Rental


If you are planning a winter trip to the Eagle River area, we rent cross country ski packages and snowshoes for the whole family. It's a great way to get out and enjoy the Northwoods in the winter and get some good exercise as a bonus! Call us for current rates and availability. Sorry we do not take reservations.

Eagle River Chamber of Commerce
Eagle River Guides Association

Sorel Boots

and
Boot Liners
Great selection of the most
popular winter boots
in the world!

---
Kamik boots
Kamik men's, women's, & kid's
Cold Weather Footwear
now available!

---
Columbia Footwear
Columbia men's & women's
Footwear for all seasons
now available!

---
Baffin boots
Baffin men's, women's, & kid's
Technical Cold Weather Footwear

---
LaCrosse boots
LaCrosse men's winter boots
---
Hodgman waders now in our FOOTWEAR Department.

---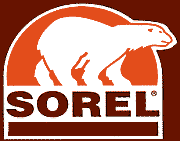 NEW WINTER BOOTS ARE IN STOCK!!
We are really excited about our new winter boot line-up this year. Once again, we carry the largest selection of winter boots anywhere. We have a wide variety of cold weather footwear from the best brands in the world including Baffin, Columbia, Kamik, LaCrosse and Sorel.
Baffin has been a leader in extreme cold weather footwear for years, and offers the most technologically advanced boots on the market today. Baffin is the boot of choice for Arctic expedition teams worldwide, and Baffin also offers a full line of winter boots for everything from snowmobiling and ice fishing to shoveling the driveway and apres ski.
Columbia Sportswear offers a great line of technical, lightweight boots for cold weather activities like snowshoeing, hiking, and mountaineering. Columbia also offers great casual winter footwear for men and women.
Kamik Footwear has a boot for everybody. We carry a huge selection of Kamik boots for men, women, and kids. Some Kamik boots are now assembled in the USA, including the Greenbay 4 and Snowcross.
Sorel has been the leader in snow boots and cold weather boots for decades. We carry a huge selection of Sorel boots for men, women, and kids including everday boots and extreme weather footwear. Sorel coninues to be the most trusted name in warm, waterproof boots.
Don't forget to check our "Boot Sale" page in the Footwear Department. Here you will find great deals on closeout and discontinued styles. We change this page throughout the year, so check back often to catch some great prices on name brand boots.