Rod Repair and Reel Service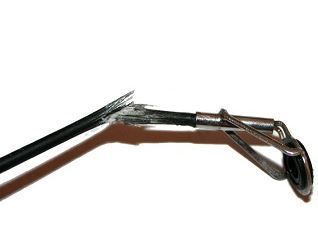 We can professionally repair your fishing rod, to better than new condition! Replace your tip while you wait! Install new guides in one business day! Drop your problem rods at our door for full service repair.
• Tips - $4.25
• Musky Tips - $8.00
• Guide Replacement - $15/1, $8/ea after that
• Cork Replacement - $15 plus $3/inch
• Broken Rod - $25 for one break (at our discretion)
We can re-line your reel while you wait!
Monofilament: 4lb to 12lb @ $.04/yd
Power Pro or Fireline:
5-50lb @ $.12/yd
65lb @ $.14/yd
80lb @ .16/yd
100lb @ $.18/yd